Salam mcdo!
Mcdoans sudah menyelesaikan UAS
(UJIAN Aduh SERIUS)
–
yang soalna amit-amit gampang (ceileh*)
– dan
REMEDIAL
dengan tenang dan slamet (
plok..plok..plok
).
Dengan perjuangan keras ingin masuk IPA, belajar seriuspun dimulai dalam waktu kurang dari satu jam minggu..
Ga kerasa, sekarang mcdo udah mau kelas 2(kalo naek- masuk IPA amin).. Suer ga kerasa banget, kayak bentar banget.. Mulai bakal jadi senior yang baik hati.. Hahahahaha…
Akhir-akhir ini, mcdoans lagi pengen jadi sutradara.. Sutradara film yang bagus. (bukan kayak Ben8 ato Ronaldowanto – Itu tuh yang ada di salah satu teve terkemuka di Indonesia jam 6-8an.. Sebut saja
TVI
you know lah..)
Nih foto salah
satu
ponakan (
ada 3 soalnya
) mcdoans yang paling doyan sama ronaldowanto dan ben8..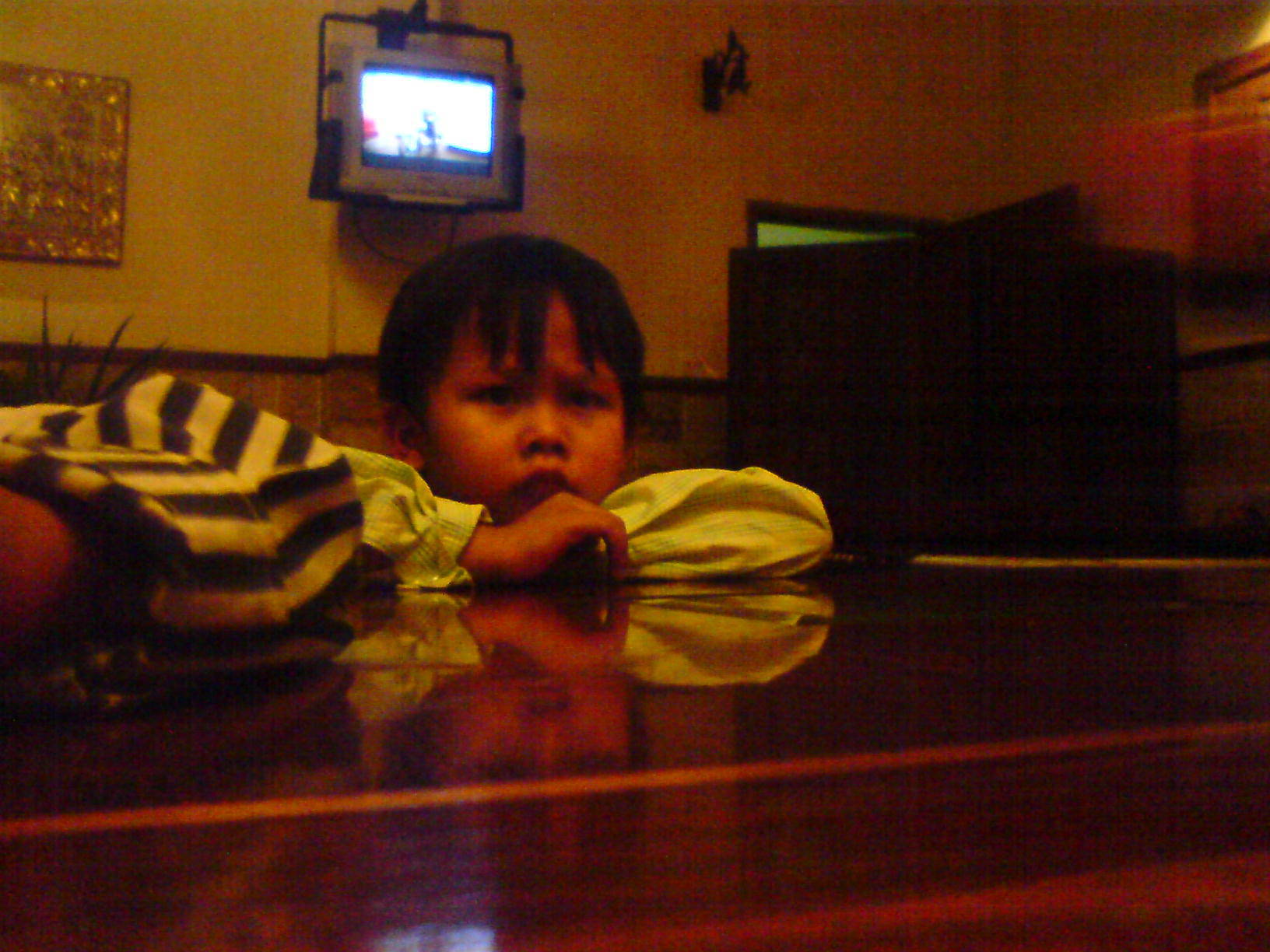 lucu ya? emang - kayak mcdoans
:)
Banyak ide-ide brilian yang mcdo temuin pas mcdo sekolah, jalan-jalan, di angkot lah.. Tapi sayang, kalo ide-ide itu hilang pas mcdo mau tulis.. :(
Mcdoans sih berkhayal kayak gini.. Judul filmnya, "
Skenario
" (ceileh)
(KALIMAT PEMBUKA FILM KARYA DOANDY)
"Pada suatu hari, emmh.. ga..ga..ga.. Oh,, gini aja.. Di gubug reyot ini… Saya,bakal ngasih tau dunia, kalo gw bisa jadi pembuat film handal.."
(suara laki-laki agak berat – yaah, 5 kilo cukuplah yaa..)
(KALIMAT PENUTUP FILM KARYA DOANDY)
"Sekian pidato ini, Terima kasih Satu kata yang ga bisa gw tahan, YES! "


(terus ada OST nya)
Bayangan mcdoans sih cerita tentang perjuangan anak muda yang kepengen banget bikin film.
(GOKIL, isn't it?) Ato tentang perjuangan manohara dari dia nikah, sampe dia selamet.. hahaha.. pasti laku tuh film…
Hahahahaha..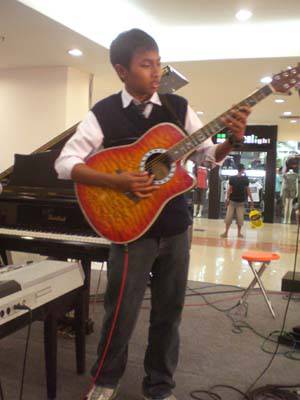 I'm a guitarist, and I know the same of all best guitarist is their dreams..
Trust me.
Salam mcdo!
Next post: masa-masa SMP+award mcdoans.